Sauer Compressors Canada provides innovative designs and development for gas recovery applications.
For the protection of the environment and improvement of the energy efficiency the natural gas leakage coming from the main compressors stuffing boxes and/or shaft sealing is collected. A leakage gas recovery compressor is installed to compress the natural gas back to the suction pipe of the main compressor or to the long-distance pipe behind the compressor terminal. The leakage gas is compressed by an oil-less and leakage-free piston compressor up to pressure of 35 to 85 bar.
Benefits of a GRU System:
– Reduction in operating costs thus increasing profitability
– Social and environmental responsibility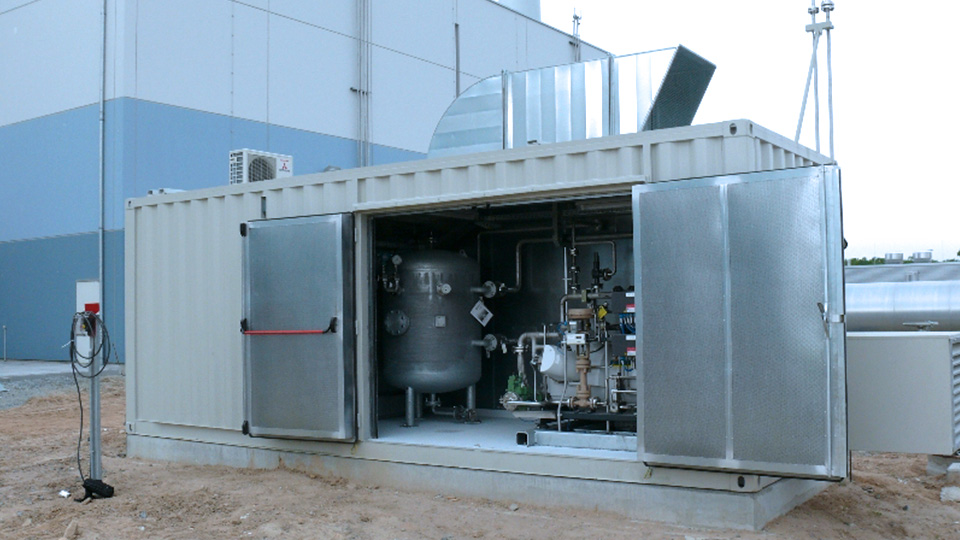 Case study 1
Suction pressure: 1 – 4 bar(abs)
Final pressure: 60 – 82 bar (abs)
Flow rate: 20 – 100 Nm3/h
Leakage gas recovery. A gas turbine installed at a German pipeline has leakage gas coming from dry seals. Supplied was a complete gas recovery system, installed in a container consisting of the leakage-gas storage tank, a 4-stage process gas compressor type HAUG.Sirius and the electric control unit.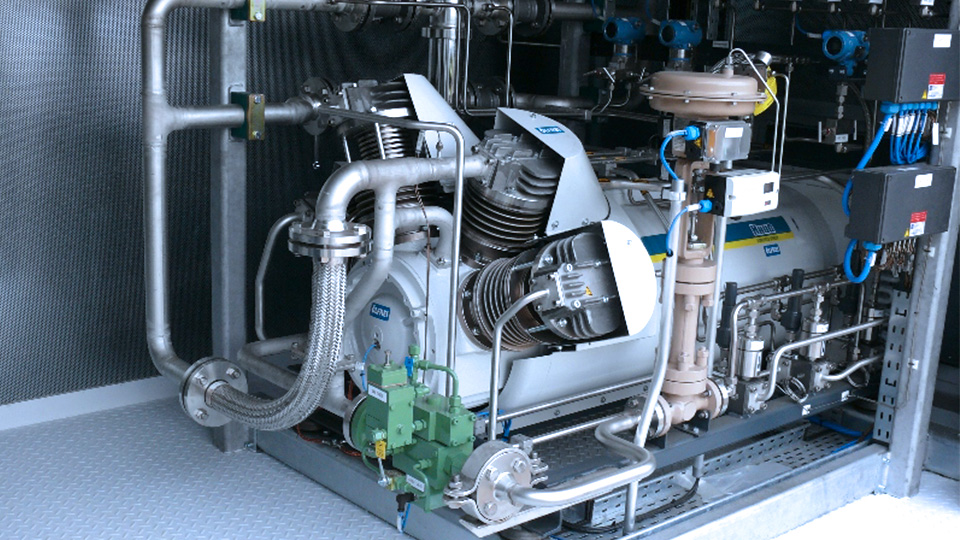 Other Gas Recovery Solutions
SF6
Sulphur hexafluoride or SF6 is a chemical compound made up of sulphur and fluoride. Because of its exceptional insulating properties, the colorless and odorless gas is used in medium and high voltage technology, primarily in gas-insulated switchgear (GIS).
As one of the six recognized greenhouse gases, it may not be discharged into the atmosphere after use. Recovery of the SF6 during maintenance and manufacture of the switchgear is therefore stipulated by law. Special recovery systems must meet very tough requirements to prevent the harmful gas from escaping. Essential to this process are oil-free compressors with exceptional gas-tightness, such as those supplied by HAUG Sauer.
Technical advantages of the HAUG compressors
– Gas contamination and the contamination of installations and equipment is avoided by oil-free compression
– Technically leak-tight gas compressors in operation and standstill and hence, no leakage to the environment
– Application in gas recovery systems for maintenance of high voltage switches
– Application in industrial and production plant where SF6 is used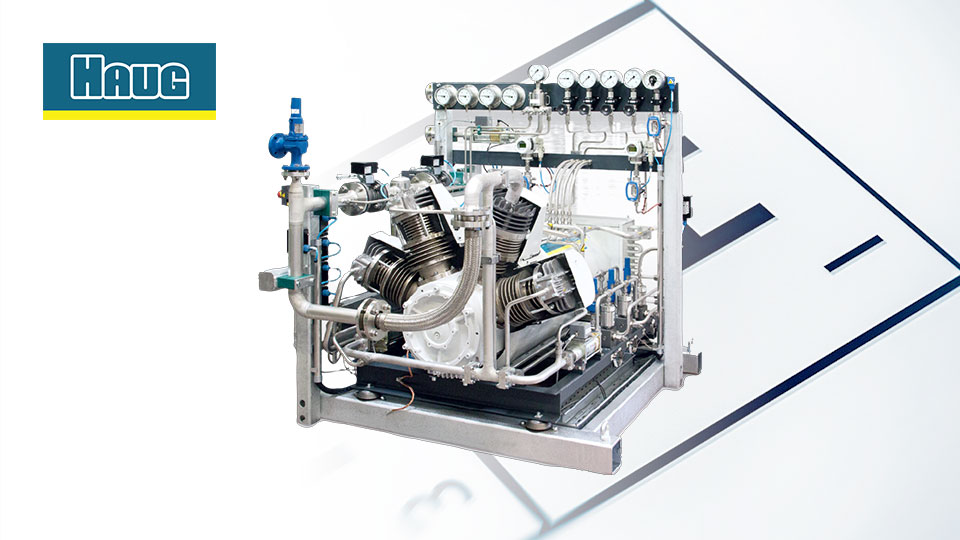 About Sauer Compressors Canada
Sauer Compressors Canada specializes in medium and high-pressure air and gas compressors for applications in general industry, petro-industry, commercial shipping, and the defense sector in the Canadian market.
Sauer Compressors are the global leader in the market for medium and high-pressure compressors, with pressures up to 7,000 psi, rated for continuous duty, and tested in the most demanding conditions to provide true 24/7 reliability. In addition to standard products, we offer customized solutions for our customers, OEMs, and companies that operate on a global stage.