Industry relies on Sauer compressors for pressures up to 7250 psi to control process and production using high-pressure air or gas.  Our starting and working air compressors have proved highly successful in a demanding market and are among the most modern and efficient in the world.
We place great importance on comprehensive and proficient customer support.  Whatever the gas–air, clean dry air, helium, nitrogen, argon, etc.–there is always a Sauer Compressor to do the job.
We assist our customers from the initial project phase to after-sales service with specialist consultation for the complete solution while ensuring the best possible efficiency over the entire life cycle of the compressor.
By complementing the supply of compressors with added-value accessories, engineering services and assembly, Sauer Compressors Canada makes entire solutions possible, ranging from modules to complete turnkey plants.

Sauer Compressors Canada provides innovative designs and packages to the following major industrial markets and specialty applications: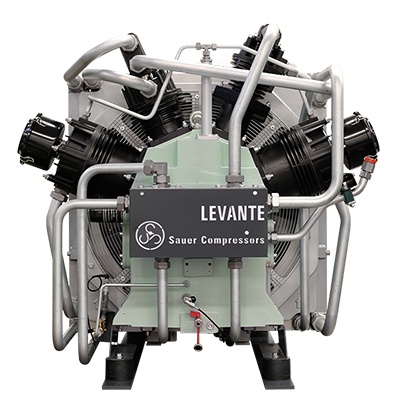 Nitrogen Generation & Boosting (i.e. laser cutting, N2 storage, system purging)
Motion Compensation for Oil Rigs
Seismic Survey
Helium recovery/storage
Gas Assisted Injection Molding
Power Generation (spark arresting, turbine start-up, control air)
Diesel (& Emergency Diesel) Starting
Dockside Air
Burst Testing
Turbine Engine Afterburner Testing
Heat Treatment Processing (helium gas compression)
Hydrogen compression
Natural Gas Compression
Oil-Free Compression
Pharmaceutical or Hospital Air
Gas Recovery (SF6)
Gas Compounds (N2, O2, H2, CO2, R-Gas, He, & More)
Specialty Gas Mixtures