Sauer compressors are synonymous with utmost reliability and process safety, for both onshore and offshore and under the toughest conditions. Sauer Compressors Canada provides dependable solutions for the Petro industry–whether for upstream, midstream, or downstream applications.
True to our promise of "Dependable up to 7250 psi–anywhere, anytime, anygas", we offer oil and gas customers top quality standard products, customized solutions, and tailored services.  We can provide complex solutions designed to meet your specifications.  These include mobile, container-type units, gas tight or explosion proof designs, units featuring diesel or gas engines and even combinations of all of these.
Upstream
As exploration and production operations become more technically demanding, our expertise and reliable solutions are all the more valuable.  Whether you are searching for potential reserves, exploring promising sources, or involved in the final extraction of existing resources, Sauer compressors has a solution for you.
Sauer is a leading expert in the field of seismic exploration. Our high-performance Hurricane, 5000 and 6000 series ensure the high-pressure air supply to the air gun.
Upstream Applications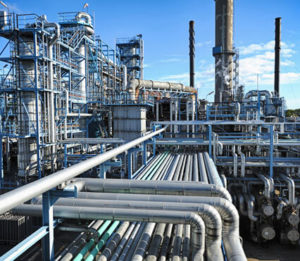 Exploration and production in the oil & gas industry
Includes everything from the search for potential reserves of oil & gas, exploration of promising sources to the final extraction of the resources.
Seismic exploration
Motion compensation for semi-submersible rigs
Underwater hammering
High pressure nitrogen boosting up to 7250 psi
Midstream
Sauer compressors are not limited to searching for and producing oil and gas–they are also used for transporting these substances via pipeline. In the transportation and storage of oil & gas products Sauer compressors are mainly used in the construction and operation of pipelines and for sealing gas in gas-carrying turbo compressors.  The acquisition of HAUG compressors brought us additional know how in the field of boil-off gases, the legally required collection of leaked gas as well as in oil-free dry running and gas-tight compressors.
Midstream Applications
All means of transportation, storage, support systems and marketing of oil & gas products
Pipeline related services
High pressure nitrogen boosting up to 7250 psi
Downstream
In oil & gas refining and processing customers worldwide rely on our tried and tested high-pressure compressors for nitrogen boosting up to 7250 psi.  We are increasingly focusing on the compressed natural gas (CNG) as a vehicle fuel of growing significance. With our high-pressure CNG boosters, we can supply both individual units for OEMs and entire systems.
Downstream Applications
Refining and processing of oil & gas products into usable products, such as petrol, diesel oil, jet fuel, liquefied petroleum gas (LPG), propane, natural gas, lubricants, plastics, and pharmaceuticals.
High Pressure nitrogen boosting up to 7250 psi
Compressed natural gas (CNG) compression